Cindy Sammetinger, RN, MSN, NC-BC
Arrows on Purpose Coaching
www.arrowsonpurpose.com
"I became a nurse coach because I was just tired of watching what was going on in health care. I wanted to really help people just be their best self and live a life that was free of all of that garbage. I started my business while I was still in The Collective and I just knew that was what I wanted to do. I wanted to create a lifestyle that allowed me to still be a nurse, but also have freedom. I just jumped on board and created my first paid client for my pro-bono clients. It just kept on going. It's been amazing! I'm just floored that this is my life. I get to really help people, I get to know people, and I get to serve them in a powerful way without feeling burnt out - without working 12 hour shifts. It's a beautiful life."
Barbi Buckles, RN
Tahoe Truckee Nurse Coach
www.tahoetruckeenursecoach.com
"I could have never imagined being this far along in my new career as a Nurse Coach without Laura's and support and motivation. Working with Laura has been key to my successful transition and helping me grow as a woman, a coach and a new business owner. Laura and Shelby have the skills, experience and most importantly, the inspiration to help you reach your true potential and to stretch your belief system with confidence. I am still "young" in my career, but it's clear that I could not be here today without them. Laura's support drives and inspires me in ways/directions that I have never gone before, and have helped me find my passion again in Nursing. Through working with Laura, I have the confidence to create any path or niche that I choose for myself in this business and I can count on their continuous support along the way. Your dreams can finally become reality! I highly recommend their programs to any nurse seriously considering a "higher purpose" and looking to commit to a career that drives you to become the best person possible, all while building a business that helps others thrive like never before."
Kristina Junge, RN, BSN, NC-BC
Wonderfully Made Coaching
www.nursecoachkristina.com
"What I love about this program is that in 8 weeks I not only made back the money I invested but made $1200 more on top of that investment. This is the first time in 18 months of coaching that I ever profited from my coaching! This is a program that helps you to step out of your own way, have powerful conversations, start coaching, and get paid what you are worth! I had a limiting belief that I could not "charge" people "that much" for my services. Shelby helped me identify this money story that was holding me back. As soon as I realized the value of what I was offering people I started sharing that value with confidence to my prospects and my business grew exponentially. I cannot believe what I accomplished in just 8 weeks. That is the power of having your own coach. I am so grateful for this experience and what it has done for me personally as well as in my business. If you are wondering if this is worth it, I promise you it is! I wish I had started this program 18 months ago."
Kelly Warr BSN, RN, NC-BC
Kelly Warr Wellness
"Prior to working with The Successful Nurse Coaches, I was struggling on feeling inadequate as a nurse coach. I often wondered what I was doing wrong or about what I should be doing. I was not allowing space to connect with those that I could serve. What I discovered was this: Each of us (in this field of wellness) has a desire to create a better world. Each of us has unique strengths and skills to share and there of plenty of people waiting for us. The world presented me with some hard challenges during these past 12 weeks... and I finished on fire. I am no longer trying to force my way into the coaching world, but have created the space in my life for serving."
Linde Carter, RN
Simplicity Nurse Coaching

"The Successful Nurse Coach Programs are worth every dollar and every minute you will invest!! It actually exceeded my expectations and provided me with everything I had hoped for and needed and more! I am someone who needs structure and consistency, but also the space in which to be myself, express myself, and feel comfortable enough to be truly open, honest, and vulnerable. That was exactly the safe container that Shelby created and consistently maintained for us. I have been so underwhelmed at times by other workshops I've participated in that I honestly didn't expect to get the personal attention and the constant support and encouragement, practical and usable tools and advice, the wisdom and insight, and the follow-up (amazing follow-up!!) in a group setting like this. This, to me, was true mentorship and true servant leadership. I am so very grateful to have found The Successful Nurse Coach and to have had this amazing opportunity!"
Rachel Synkelma, RN
"In working with TSNC team, I found the most value in having a community to turn to and hold me accountable every single day. I have people and an amazing coach to lean on, challenge me, hype me up and encourages me to be the best version of myself. I have been able to step into my own power, and become a leader and trailblazer in the nurse community by sticking by my unwavering faith that this is what I was made to do on this planet. I refused to give up despite the struggles the first few months of my practice and it has absolutely paid off.
I truly would not be where I am or the same person without TSNC community and mentorship. Eternally grateful for this opportunity, for Laura and Shelby's leadership and for the empowering community they cultivate."
Meghan Ruttan, RN
www.oleinterativecoaching.com
"The road of entrepreneurship is the most liberating journey I have ever committed to~ and I would NOT have been able to step into it with the same intentional energy and confidence without the support of Laura and my amazing mentor group.
On paper, my biggest accomplishment has been signing 8 clients within my first 6 months of practice. But it's SO much deeper than that~ I would say my true biggest accomplishment is the fortitude I have gained; the grounded and centered confidence I have cultivated not only as a coach, or mother, or wife, or friend, or woman~ but as a human soul on this earth. I feel completely aligned with the work I do because it elevates me: mind, body, and spirit."
Taylor McGuire
"My biggest accomplishment so far has been having my practice be 2/3 of the way full within 6 months of starting my business. I more than doubled my bedside nursing income last month. I have also seen a lot of growth in my own mindset around things like success, money and how to find joy in the journey.
I cannot explain how much I have enjoyed these past 6 months in the mentorship. There is no way I would be where I am in my business right now without Laura and all the other amazing nurse coaches in this community. I probably would have given up by now or not have had as many clients as I have so far. It has been a life changing experience for me and I cannot imagine doing this without the support of the mentorship and all the other resources that I have access to with The Successful Nurse Coaches."
Shauna Krause
"Working with Shelby has been a crucial piece in my success of launching my own practice. She is not only a cheerleader, but she has also been the best form of accountability to "eat the frog" and push myself, especially when things aren't comfortable or I'm not 100% ready. She has helped me embrace diving in and believing in myself. She has also served as support for not only opening my practice, but having my first child at the same time.
The holistic approach to building my business and having that support has been priceless. I am so proud of what I've accomplished in running my practice and working with my clients prior to my baby's arrival and am thrilled to see what is to come! I know with Shelby's guidance, it's going to be nothing short of epic. Shelby and Laura are everything I could have asked for in coaches to help me grow, support and hold my vision, and cheer me on and I pave my path forward. I cannot recommend them enough as coaches and amazing humans!!"
Krista Naumovski
"Working with The Successful Nurse Coach Team I found the most value in the community and holistic coaching approach. Many weeks I feel as though I show up and talk about "Life" not just my business, because it's so intertwined. I never feel guilty or judged using this time to get support personally because I know that in turn it supports me in my business. Also having a connected, spiritual coach along with a very connected community has given me sooo much support in the most challenging yet beautiful year of my life. Despite the challenges I have experienced there is not one thing I would change. So grateful for the coaching container I am in and ALL MY SISTERS."
Faith Lauterbach

"Having weekly support and accountability has been the key to starting and growing my business. Working with the Successful Nurse Coach team has given me the gift of- getting out of my own way, stepping out of my comfort zone on a regular basis and calling me out when I need it.

Stepping out of my comfort zone in ways I could not have imagined has been a huge accomplishment for me. I tend to want to hide and I have not only allowed myself to be seen, but it now feels pretty normal!

My biggest challenge was honestly allowing fear to control my business. I was on a call one time and Laura had me just go and take action right then. That really changed how I approached this fear that was stopping me from taking action.

I cannot tell you how much I have gotten from being a part of this group. It has been life and business changing!"
Robyn Burns
www.thetransformativeholistichealth.com
"
When I first found TSNC, I was feeling hopeless at the bedside and had no idea how to get my business started or even coach people successfully. Laura assured me I was in a safe space, and held my hand as we got started. She was empowering, uplifting, yet firm and called me on my BS when she had to.
Laura's guidance with navigating through the entrepreneurial process, and the amazing support system I had from other nurse coaches was so valuable! After 2 months working with my group, I had two paying clients!!! I was on cloud nine, and it gave me the confidence I needed to keep going. Getting paying clients within just a few months of getting started was easily my biggest accomplishment. Now, a year later, I have a part time coaching business that allows me more time freedom and a sense of fulfillment.
The friendships and connections I've made during my time with that powerful group of women is something that continues to give me the strength to carry on when times feel hard! These friendships are something I will carry with me for the rest of my life, and I couldn't be happier with my decision to join The Successful Nurse Coaches!
!"
Sita-Rama Coutu, RN, NC-BC
Health Alchemy RN
www.healthalchemyRN.com
"In becoming a nurse coach I was really considering a life and career change again. What I envisioned was really to help people in a deep, powerful, and intimate level. I saw myself in a private practice.
Once I met Laura, I realized that I had no idea as far as the business aspect goes. I felt like I wasn't business-savvy enough to do this on my own. I was really grateful that Laura reached out to me that this exists, that I didn't have to do this alone."
Jolene Keller, BSN, RN, NC-BC
Seas the Day Wellness, LLC
www.seasthedaywellness.com
"Laura pushed me to be direct and state out loud what I wanted. With her guidance, I gained clarity on what I wanted my life to look like and developed a plan to go part-time. I am able to incorporate my love for nature with coaching into something that doesn't feel like work. I'm heading for the target-simple connections in nature. Laura helped me realize it was ok to not have a clue how to get there as long as I know that I'm heading in the right direction. Consistently putting one foot in front of the other daily is the key!"
Jen Yang, BSN, RN, NC-BC
Jen Yang Coaching
www.jenyangcoaching.com
"I found the most value in space being held for my wild and crazy ideas, and the encouragement from Laura & Shelby to take action on those wild and crazy ideas. I tend to sit on ideas for too long and I've been given explicit instructions to NOT do that anymore! Since then, those wild and crazy ideas have turned into pure gold - my signature offers and unique proprietary methods that excite me and make business fun. My biggest challenge was trusting that I'm a dang genius and I can do whatever I want to make my business work for me!"
Nadine DeSmidt, RN
EmpowHer Wellness Coaching, LLC
"I found through working with Laura that I could truly make my business be whatever I wanted it to be! There are no limits to nurse coaching. I got to try ideas out without judgement, have accountability for my goals, and through trial and error figure out who I wanted to be and what I wanted to do! I came into the container with an idea of what I wanted my practice to look like but over the months through deep coaching while taking action found what I really wanted was quite different! That idea turned into reality and now I do nurse coaching in a way that works for me using my clinical knowledge and skills while still being able to deeply connect with my clients. My income is growing and I know there's no limit to the potential I have! My biggest challenge was keeping on when things got tough; I worked a full-time job while building my business and am a wife and mom. I don't think I would have grown and thus manifested my dream work if it had not been for the coaching space Laura provided. The investment was worth it!"
Nancy Barlow, RN, BSN, NC-BC
Nancy Barlow Coaching
"The Value I have received from working with the Successful Nurse Coach team has been beyond ANY price that I've paid. I am now seeing that Nurse Coaching is one of my greatest Life Works (that is unfolding) and I want to be faithful to it and enjoy it! This means help, support and a community which are all a part of SNC programs. I chose to work with SNC for the Mentorship, because in becoming a Nurse Coach, there were so many unknowns before me, I knew I needed help to navigate the new waters. During the Mentorship, I was going through such a personal transformation, I see now, I needed a place (weekly coaching calls) and unconditional love and support to hold me steady while having a new business. SNC programs and workshops provided that."
Amanda Young, RN
YoungLife Health & Wellness Coaching, LLC
"I originally hired Shelby for business coaching but quickly realized the life coaching she provided was the real game-changer. Shelby worked with me during one of the most stressful years of my life and never showed up less than 100% to support me in whatever I needed that week, even if it was just holding space for me crying on the call (which was often lol). This coaching container has been life-changing - my career is more aligned, I feel empowered to take care of myself radically, I am surrounded by women who are supportive and inspiring, and I am more open to the abundance life has to offer. I can't stress enough how amazing it was to have Shelby as a guide, mentor, and now friend, and I will forever be grateful for my experience!"
Amy Frame RN BSN, BC-NC
"It's been one year being held in The successful Nurse Coach container. I had the privilege of being coached by Shelby and Laura at different times. What I found most valuable in working with this team was feeling held. Being in such a long container, life happens. They have created a safe space where I felt safe to show up fully. Sometimes it was just to celebrate, and other times It was to cry. I needed this space for both. My biggest accomplishment is creating a full practice with a waiting list. I could not have done this without the support I have received. Being in a small group, leaning on each other, and having a knowledgeable coach who can support my business and life have been vital to my success. I could not be happier with my choice to invest in myself and my business, and I am so grateful to these two amazing women who created this incredible container to grow in. Thank you both for what you do."
Sally Davidson
www.Sdavidsoncoach.com
"
I have been working with Laura since March and she has really helped me see my potential as a coach. I was stuck in moving forward in my business when deciding to sign with Laura and Shelby. The mix of support and push during the mentorship is perfect.
The space that we are held in during our cohort has been magical. The individual group of women that I share this space with has been amazingly supportive and has helped me not only see my potential but also help with my healing.
There are so many resources available with The successful Nurse Coaches organization, it was the best investment I made for me and my business .
I continue to gain confidence and continue to sign clients and I am so happy to be part of this supportive community."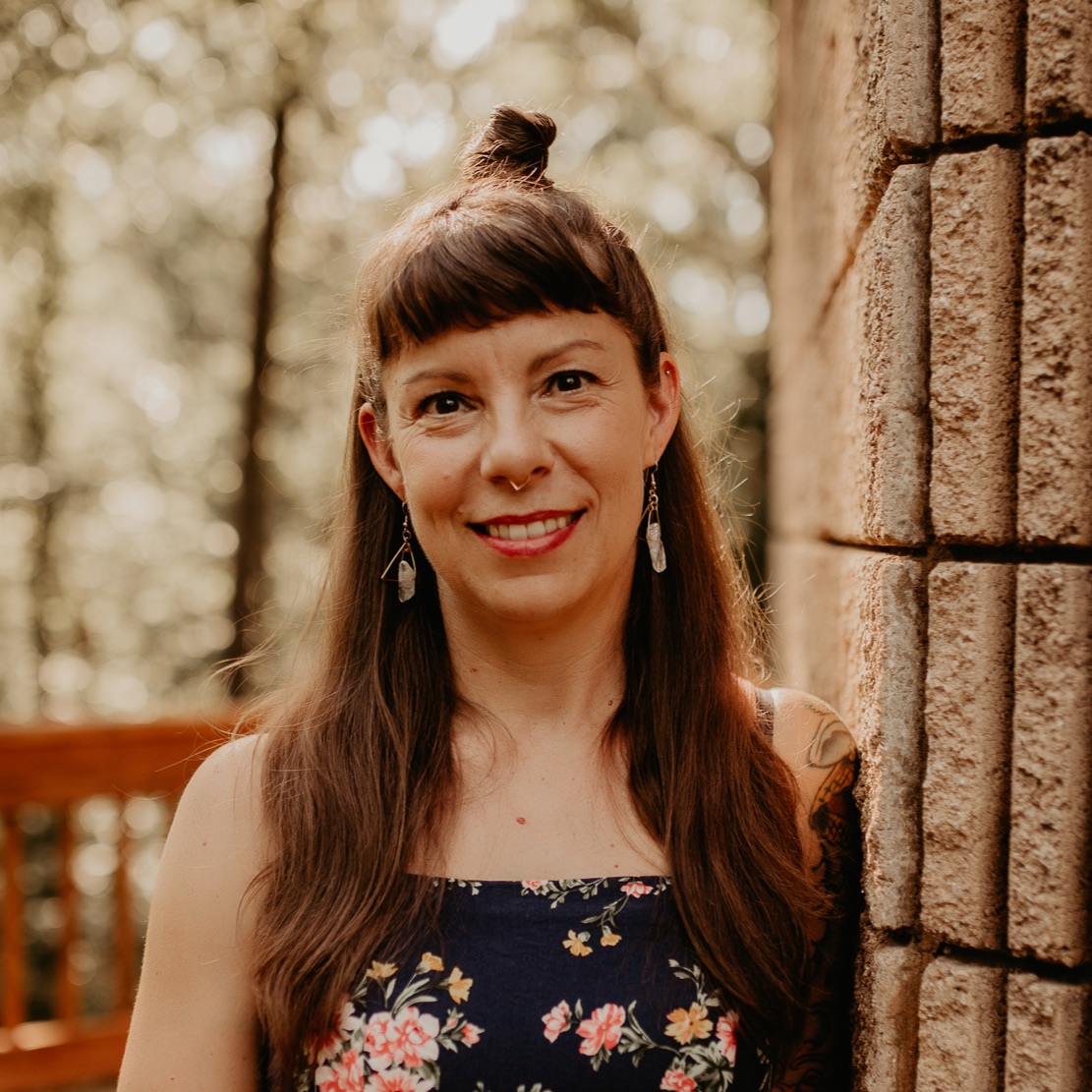 Rachel Furnari
www.rachelfurnaricoaching.com
"Having connection with my coach and my mentee team has been invaluable. I would feel utterly alone in this entire process without them. Shelby has shown me time and time again that my limiting thoughts are what they are, thoughts. I don't think I could get through the hurdle of self without her and my fellow mentees! I would not be where I am at in my life without the help of the Successful Nurse Coaches team and fellow mentees. I have felt alone most of my life due to deep beliefs. These humans have helped me to feel, to laugh, to cry, and be held unconditionally. Shelby has placed her heart in mine, giving me the Knowing that I can and will build my legacy. For this, I am forever grateful. I am so freaking excited to see what is next!!"
Steve MacAllmury
"While working with you I didn't achieve the things I had initially expected to; instead you helped me to build, or rebuild, where I had not planned to.

You, and your community, broke two addictions. Better eating habits were easier to implement than breaking my addiction to work. I didn't have an "addiction" to overtime; "I can stop any time I want" as the phrase goes, until you challenged me to stop. And then it was HARD.

My working overtime seemed as important to you as you sensed it was for me. That was a new experience. I wanted to pick up some shifts and knew you'd never know…but I would. That agreement became important to me.

I haven't worked overtime shifts since whenever you boxed me into that agreement; I used to work 2-3, sometimes 4, extra shifts a week.

In 2021 I was gone from home 300 days out of the year, in 2020 almost that many. I've been a traveling nurse my whole nursing career…as I write this note, on Monday I'll be a staff nurse at my LOCAL hospital, 2 miles from home.

There are other factors, but partly due to traveling and partly due to the extra shifts that replaced time I could have been at home, my wife and I don't know each other anymore and live like roommates. Last year, 2022, working with you as my coach, I've been AT HOME more in 2022 than at any time since I became a nurse. There have been several transitions to navigate!

Early in the year I was diagnosed with type 2 diabetes. Working with you and with my peers in my peer group, I'm down 40lbs in 2022, my blood sugar is well controlled with minimal insulin use, and I have a good grasp on how to look at and evaluate differing "experts" and food choices.

As terrible as you are at saying the things I wanted to hear, you were exceptional at saying exactly what I needed to hear. "Being seen" is supremely uncomfortable for me; when you looked I was surprised that you didn't flinch. Then surprised again when you drew me out even further…even using my own metaphor against me!
Thanks for being my coach, Shelby Kurz.
Amy Colombo
www.amycolombo.com
I HIGHLY recommend the Successful Nurse Coaches for your first year in business. The year long group container in their Mentorship Program with Laura as my coach was something I'll never forget. The first year in business for myself was the biggest risk I've ever taken in my life and I decided I needed someone I can trust with my dream of making it happen. I told myself I can't fail and I'm investing in them to HOLD MY DREAM ACCOUNTABLE! That- they did. Laura's loving, encouraging faith in me and my ability was a HUGE part of what drove me.

The sisterhood we experienced in our Group Space with the other women was intimate, supportive, and loving. I healed my fear of women through this container. I showed up authentically and so did they. Whatever I needed I got from this beautiful Container and Community. One of the BEST decisions I ever made was to hire them and PLAY FULL OUT!

My advice is to hire them and DO EVERYTHING THEY TELL YOU TO DO. That was my strategy. I did the things that were hard and downright terrifying but it got me 21 paid clients my first year in business and now I'm onto growing even bigger for year 2!"